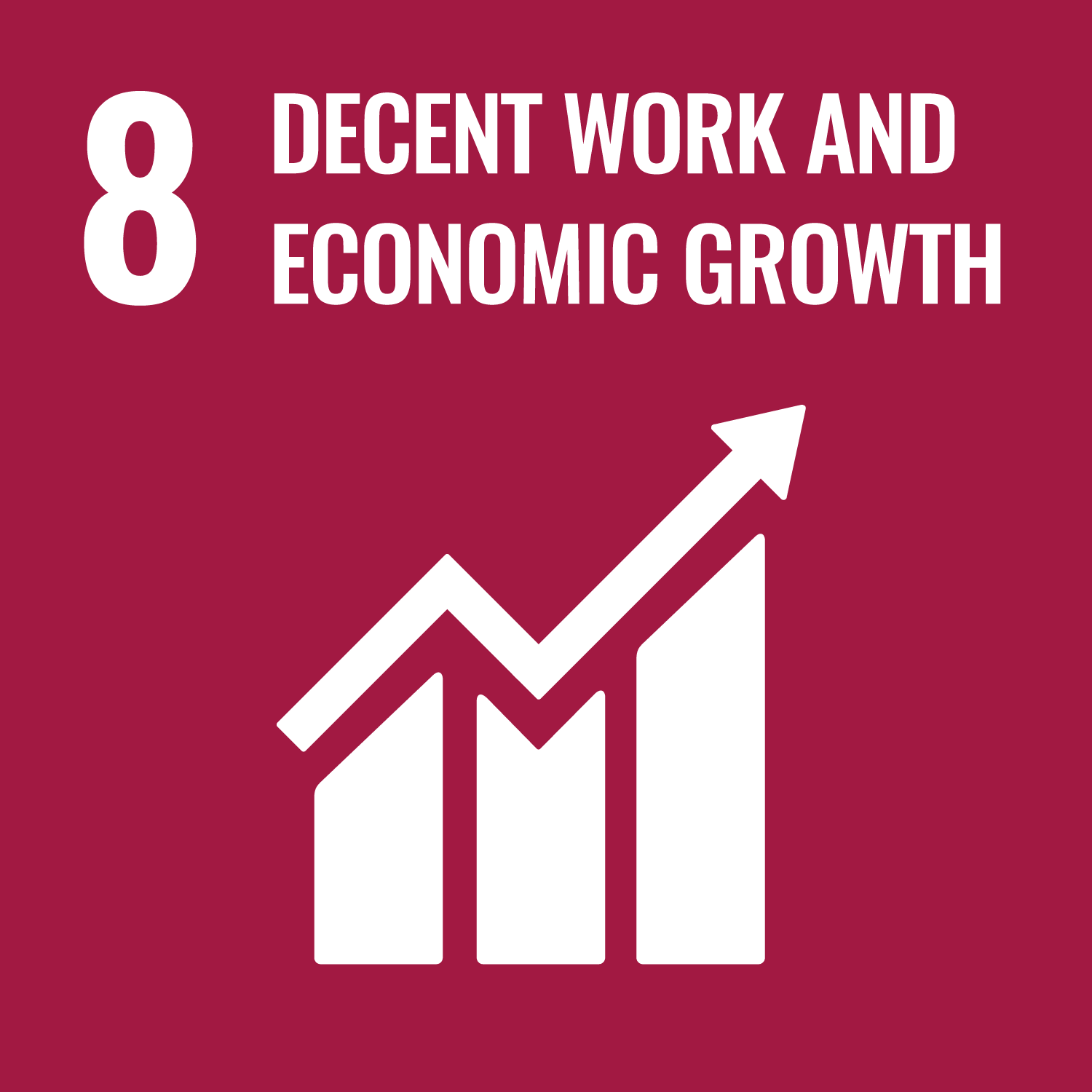 The provision of basic postal financial services contributes significantly to global economic and social development and plays an important role in improving living standards.
Due to the capillarity of its network and its universal service mandate, the Post is able to reach people everywhere, including disadvantaged groups or those in remote areas, with affordable financial services. UPU research has shown that countries with a greater level of postal development have on average a larger percentage of adults who possess a bank account—a sign of financial inclusion.
In fact, 1.5 billion people already access basic financial services through the Post, highlighting the sector's contribution to targets under Sustainable Development Goal 8 (Decent Work and Economic Development).
The Universal Postal Union is working to maximize the Post's contribution to financial inclusion Goal 8 by fostering global postal development and ensuring that the postal financial services offered across its network of 192 member countries are truly modern and inclusive.
27.03.2023
—
Poste Italiane's new Polis project, whose proposing party is the Ministry of Enterprises and Made in Italy, was officially launched earlier this year. It aims to improve digital inclusion for around 16 million citizens across Italy to ensure "no one gets left behind," as the country continues to accelerate its digital transformation.
12.01.2023
—
The new multistakeholder initiative led by the Universal Postal Union (UPU) aims to bridge digital and physical divides and foster the socio-economic development of the communities served by Posts.
23.12.2022
—
A digital transformation is allowing the Tunisian Post to bring financial services to more of Tunisia's underserved as it works to strengthen its business in this time of rapid change and intense competition, said Sami Mekki, CEO of the Tunisian Post.