ICTs as key catalysts for sustainable development, and ICTs will be absolutely crucial for achieving the SDGs in 2023.
A modern and digitally transformed postal network is a key infrastructure for delivery of services to all citizens and businesses worldwide.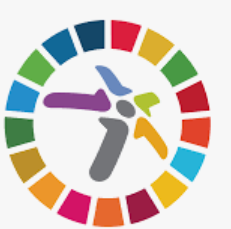 Initiated in 2003, the World Summit on the Information Society (WSIS) agenda and outcomes established a common vision on the Information Society, identifying its main principles and challenges towards a developing people-centered inclusive and development-oriented Information Society. The fundamental aim of WSIS is to bring together all key industry actors and foster the use of technology to improve peoples' lives and to bridge the digital divide.
Under the World Summit on the Information Society (WSIS) member countries committed to harnessing the potential of ICTs to achieve internationally agreed development goals including investing in ICT in the postal network.
The UPU is a co-facilitator of the WSIS C7 "E-Business" Action line, in which Governments, international organizations and the private sector are encouraged to promote the use of e-business, and explore the use of e-business models in developing countries.
The UPU encourages digital innovation within the postal industry to provide significant opportunities to improve inclusion for all. Through innovation and modernization, the three-dimensional postal network of physical, financial and electronic services can assist:
governments: in providing better services and responding to demands for inclusion, transparency and accountability via e-government;
SMEs, especially micro, small and medium enterprises, through its widespread geographic reach which allows greater access to international trade, especially in the e-commerce area; and
citizens by ensuring that universal and multichannel services reach everyone in society, especially in terms of digital and financial inclusion via mobile channels.
ICT Projects from four posts have been nominated for the World Summit on the Information Society (WSIS) Prizes 2023! The contest evaluates projects and activities that leverage the power of ICTs to advance sustainable development.
Further information on each project: