Istanbul Cycle (2017 - 2021)
To choose a new IRC, the UPU holds an international design competition open to all member countries. This is a great way of discovering hidden artistic talents among the general public.
The theme for the new IRC illustration for 2017–2021 is "the Post and sustainable development".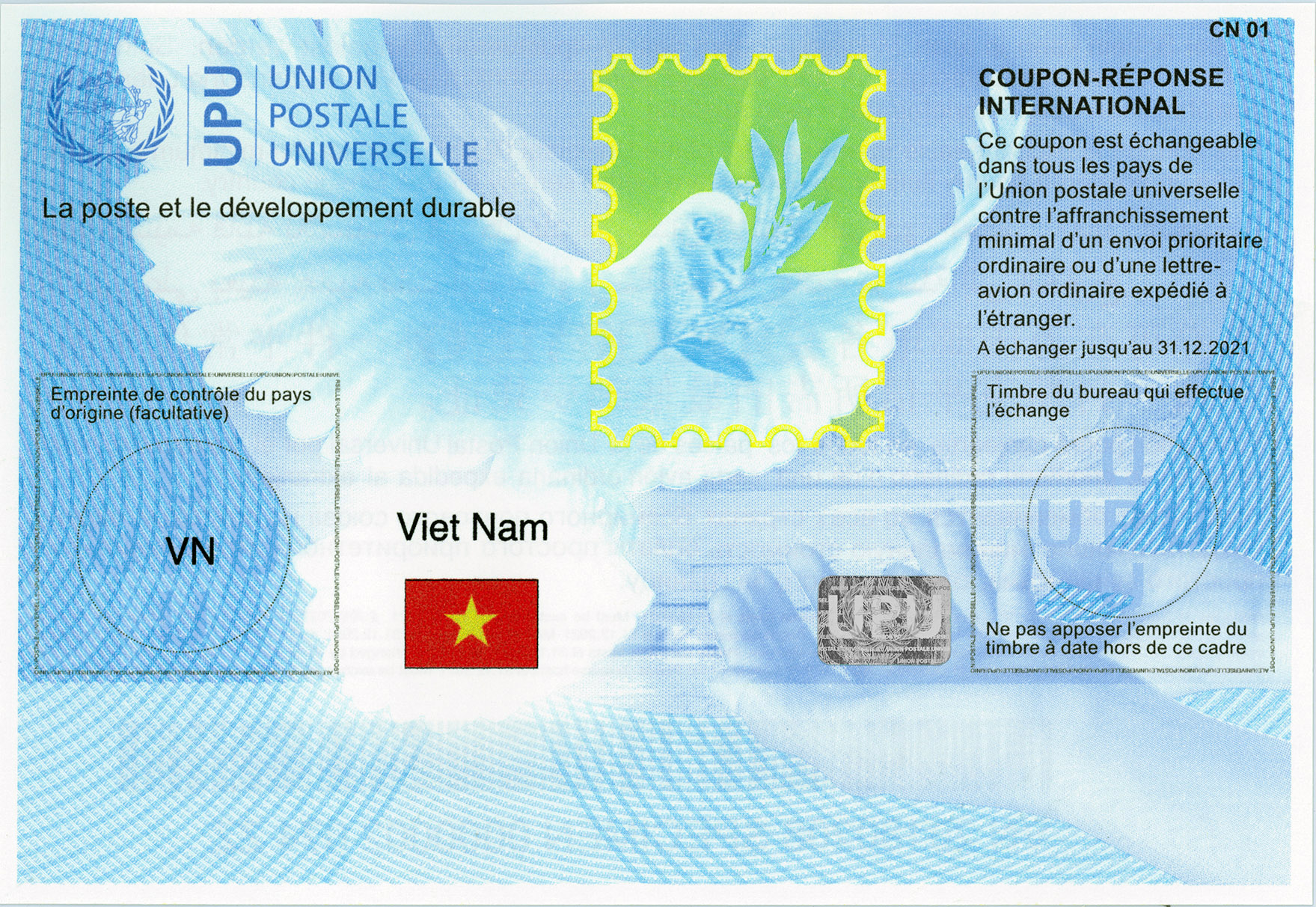 Viet Nam emerged victorious from the ten countries participating in the latest competition, held on 7 October 2016 during the UPU Congress for the 2017–2021 period in Istanbul (hence the new IRC name "Istanbul model").
Graphic artist Nguyen Du's design featured a pair of hands and a dove against an Arctic backdrop to represent sustainable development in the postal sector. The image of the yellow stamp on blue represents the future of the Post.
The "Istanbul" coupon is available for sale until 31.12.2021.