The traditional international drawing competition organized to select the illustration of the IRC Abidjan was launched in late 2019 under the theme "Preserve the Ecosystem - Protect the Climate" in reference to the United Nations Sustainable Development Goals 13 and 15.
Despite the global health situation related to the Covid-19 pandemic, 9 designated operators from UPU member countries participated in the competition.
The International Bureau organized, for the first time in the history of the UPU and the International Reply Coupon, a remote voting that was open to all member countries, the design of the Republic of Belarus, presented below, was chosen and won the contest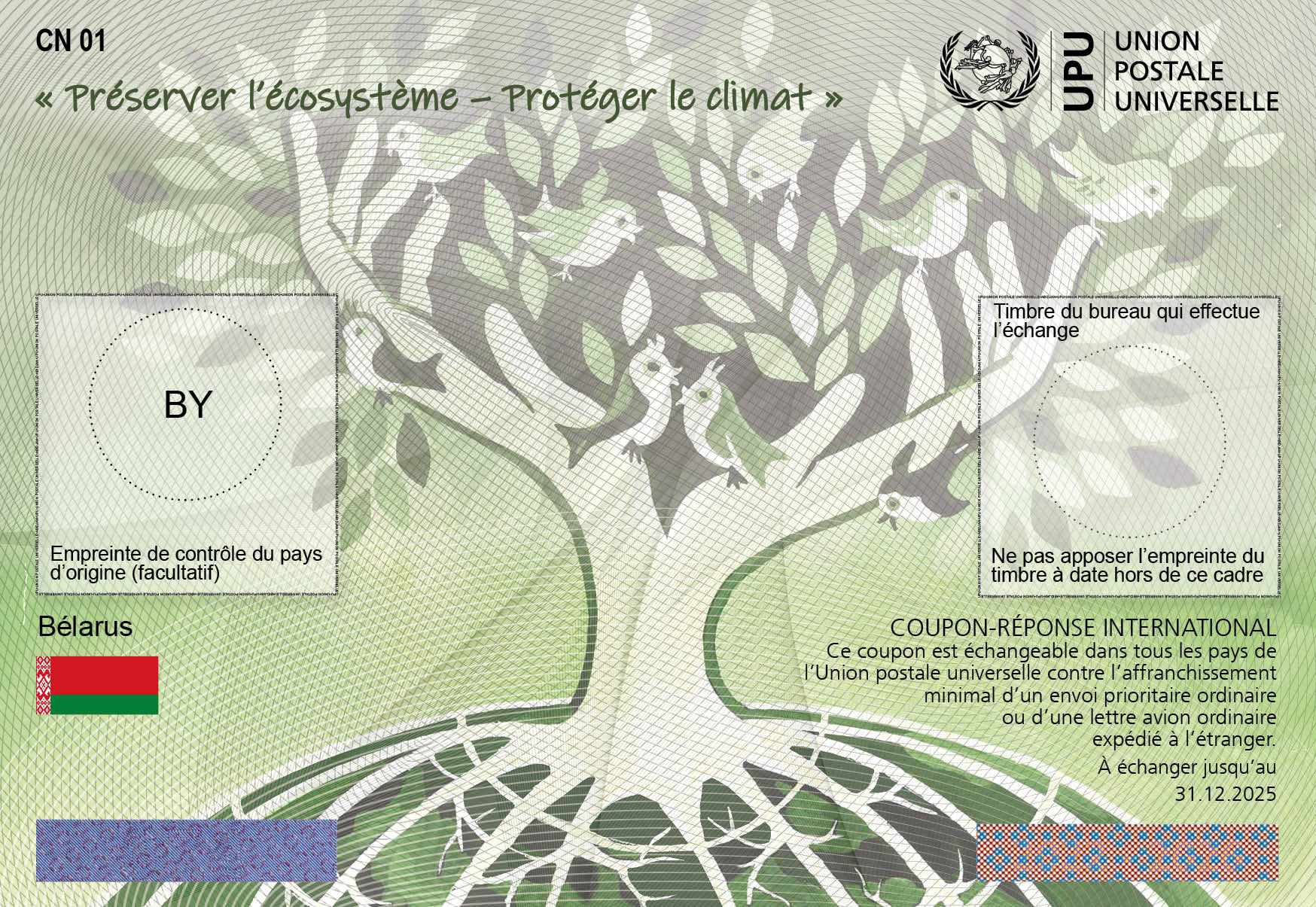 The drawing represents a tree formed by two hands surrounding the foliage and a group of birds, all placed on the globe symbolizing the ecosystem.
This drawing has a special character because of the young age of the artist, Miss Valeryia Tsimakhavets, who has just celebrated her 15th birthday.
The coupon "Abidjan" is available for sale until 31.12.2025.
To choose a new IRC, the UPU holds an international design competition open to all member countries. This is a great way of discovering hidden artistic talents among the general public.
The theme for the new IRC illustration for 2017–2021 is "the Post and sustainable development".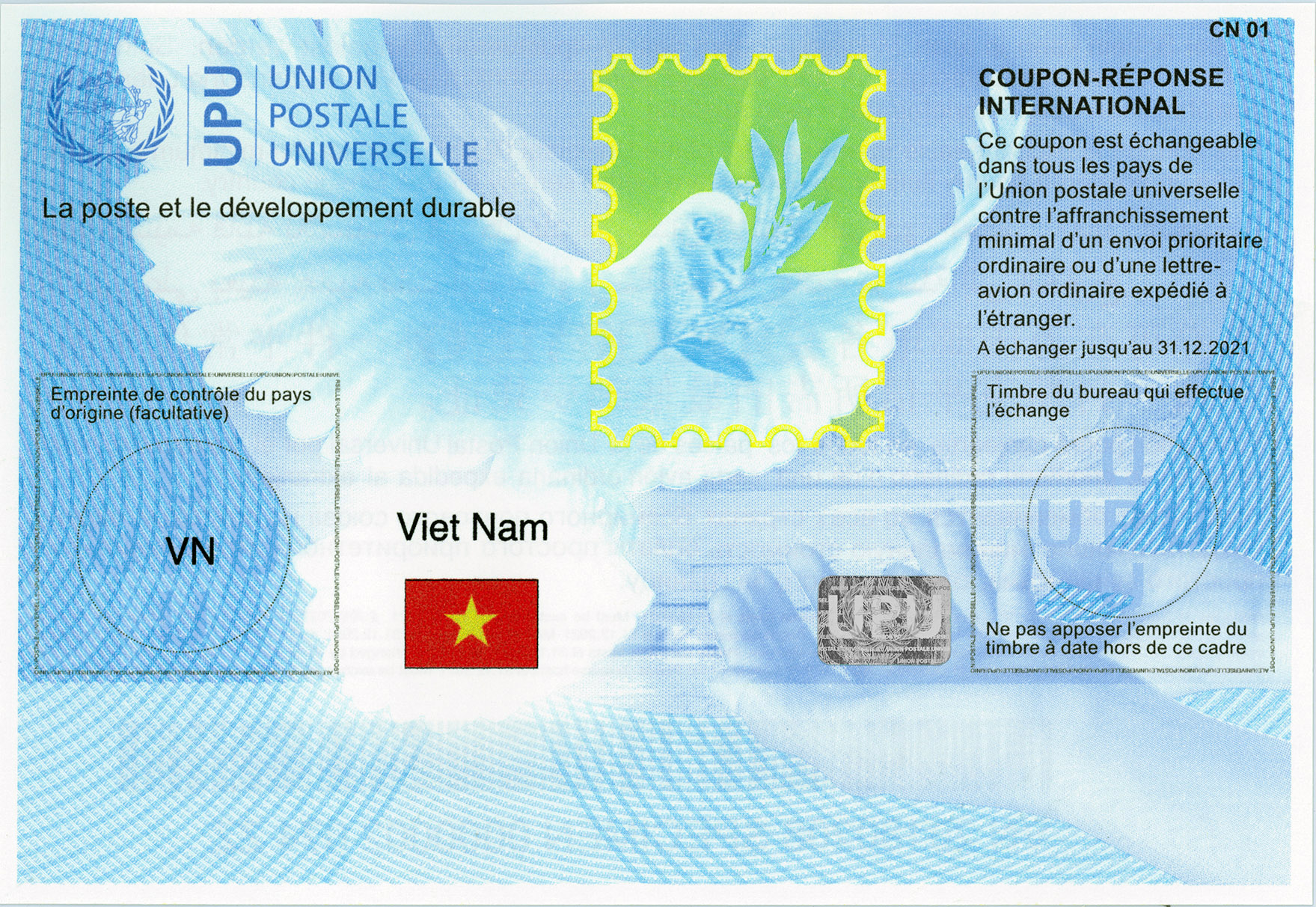 Viet Nam emerged victorious from the ten countries participating in the latest competition, held on 7 October 2016 during the UPU Congress for the 2017–2021 period in Istanbul (hence the new IRC name "Istanbul model").
Graphic artist Nguyen Du's design featured a pair of hands and a dove against an Arctic backdrop to represent sustainable development in the postal sector. The image of the yellow stamp on blue represents the future of the Post.
The "Istanbul" coupon is available for sale until 31.12.2021.