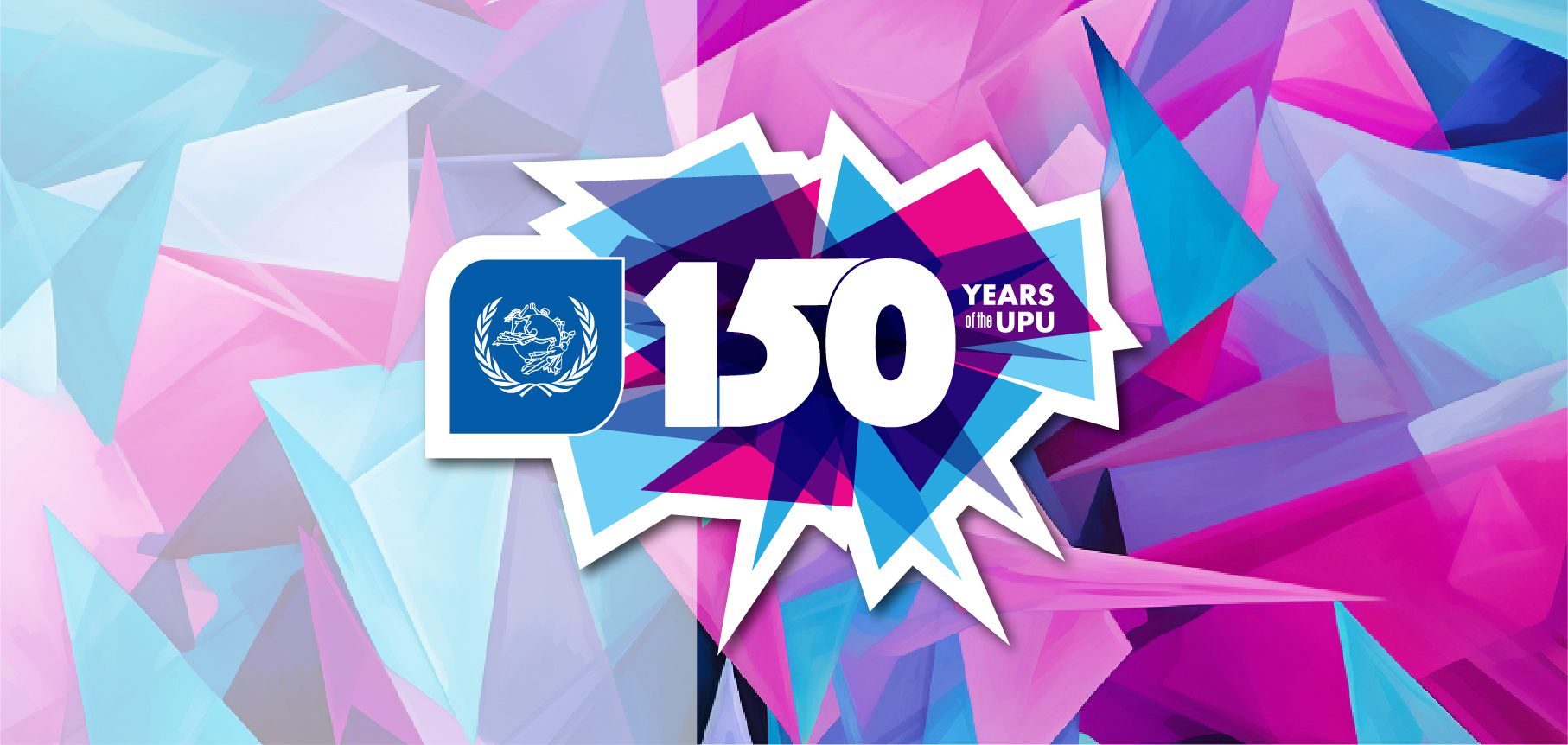 "150 years of enabling communication and empowering peoples across nations"
In 2024, the Universal Postal Union celebrates its 150th anniversary.
On 9 October 1874, 22 countries gathered to sign the Treaty of Bern, creating the General Postal Union, which would later become known as the Universal Postal Union. A century and a half later, the UPU now unites the postal networks of 192 member countries, having realized its founders' vision of establishing a single postal territory to serve people everywhere.
The UPU's theme for its 150th year – "150 years of enabling communication and empowering peoples across nations" – recognizes this accomplishment, and reinforces its commitment to serve all peoples for the decades and centuries to come.
Throughout 2024, the UPU will roll out a series of events and campaigns in celebration of its rich past, dedicated present and promising future.
Stay tuned for continued updates and be sure to join our global campaign on social media using the dedicated hashtag: #UPU150.
February 1st to 2nd 2024
Historians' Colloquium - Celebrating UPU's 150th anniversary
International Bureau
—
The UPU will launch its 150th anniversary celebrations in close partnership with La Poste Groupe, La Poste Historical Committee (CHP) and SIRICE laboratory by delving into the rich history of postal services and the UPU through a historical colloquium. The Colloquium will welcome 40 historians, academics and philatelists from over 16 countries under the theme "Achieving 'a single postal territory': A global promise – Past and present". It will serve as an important platform for discussion and an opportunity to build stronger connections between academic historians – a valuable group of stakeholders within the postal sector.
For further information about anniversary events and campaigns, please contact the UPU team at UPU150[@]upu.int.