Welcome to our Consultative Committee!
We are pleased to welcome you as a member soon.
As a member of our committee, you will have the opportunity to provide input and guidance on important decisions that affect our organization.

Your insights and expertise will be valuable in helping us achieve our goals and improve our operations.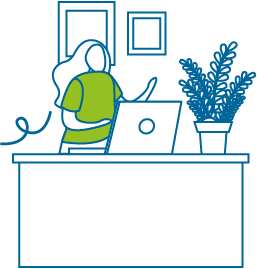 1. Access the membership application form below, and complete it stating your interest in joining the committee.
2. Obtain a written authorization or recommendation from the responsible authority (ministry or postal regulator) in your country. If you do not know who the responsible authority in your country is, please contact cc@upu.int, and we will be able to inform you.
3. Submit the duly completed and signed membership application form with your written authorization, to the Consultative Committee secretariat by post or email.
4. Congratulations! Your application has been approved.
The first step is to create your account on the UPU webpage. Please select CC member under organization type, and select the name of your company. If the name of your company does not appear, please contact us cc@upu.int as soon as possible.
If you would like to withdraw your membership from the Consultative Committee, please contact the CC Secretariat at cc@upu.int no later than 31 December of the year prior to the withdrawal year. Please send an official letter in the name of the UPU Director General signed by the CEO of your company, to cc@upu.int. Otherwise, your membership will be automatically renewed on 1 January and you will need to pay the invoice for CC membership in the beginning of the year.
If you would like to become a Consultative Committee member, please complete the application form using one of the following options:
PAPER VERSION
Download the default PDF application form,
Print,
Fill in manually,
Scan and
Send it back to cc@upu.int
ONLINE VERSION
Download the interactive PDF application form (recommended),
Fill in,
Sign digitally and
Send it back by clicking the "SEND BY E-MAIL" button.
Please note that it is required to use ADOBE Acrobat Reader, if you chose this option.
Should you have any questions, please contact us by e-mail: cc@upu.int
22.06.2022

Please print out, fill and sign this application form and send it back to cc@upu.int.

22.06.2022

Please fill and digitally sign this interactive application form and send it by clicking the inside "SEND BY E-MAIL" button.
Universal Postal Union
International Bureau
Consultative Committee
Weltpoststrasse 4
3015 BERNE
SWITZERLAND