Union Postale magazine - established in 1875 - reports on developments from the international postal sector and the UPU primarily to stakeholders from its 192 member countries.
Readers include governments, regulators, chief executives, operational experts, post-office employees, strategic thinkers, industry suppliers, academics, philatelists and anyone else with a keen interest in Posts.
Many regard it as an important source of information.
23.12.2021
—
This edition of UNION POSTALE features the reflections of UPU Director General Bishar A. Hussein and Deputy Director General Pascal Clivaz as they prepare to hand the organization over to its newly elected leadership team in January 2022.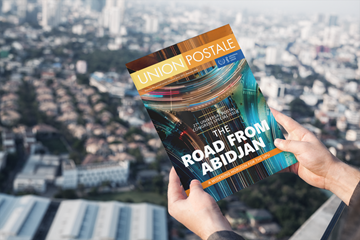 28.10.2021
—
It was a long road to Abidjan but, as you will read in this edition of
Union Postale
, we reached our destination safely and successfully.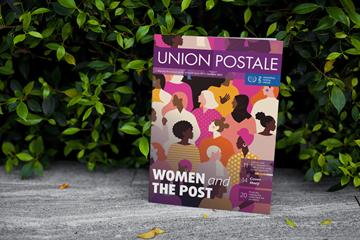 01.09.2021
—
Equality is the soul of liberty as someone once said. This edition of
Union Postale
looks at women and the post and listens carefully to the voices of women from across the international postal sector.
Union Postale is published in English, French, Arabic and Chinese.
A one-year subscription costs 50 CHF for private subscribers. Specially reduced rates are available to national Posts and governments.